Applemore make links with the ISS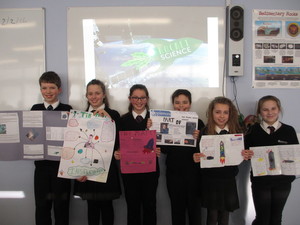 Applemore make links with the ISS
Published on 2016-02-10 by Gill Hickman
Year 7 Science students are excited about a special mission that they will take part in next term - the Rocket Science project and they have been finding out about life on the International Space Station (ISS). As part of a homework activity, students worked hard to investigate what British ESA astronaut Tim Peake, has been up to on the ISS and all about the rocket seeds. They checked out European Space Agency blogs and were pleased to see a photo of their class during Rocket Science Launch there.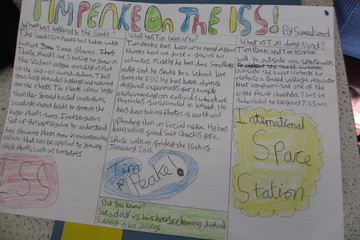 The Year 7 students were proud to share the informative posters they had created with representatives from Applemore College's Eco Committee during a recent science lesson. They watched a video of Tim inside the Columbus laboratory module on the ISS, orbiting the earth 16 times a day.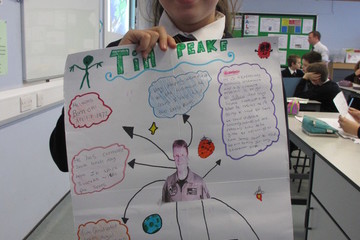 Tim explained that the Royal Horticultural Society Campaign for School Gardening and UK Space Agency Rocket Science experiment is to see if microgravity can affect the growth mechanism of the seeds, and that the students will be able to compare growth differences of seeds flown in space with those kept on earth. He even showed a packet of rocket seeds spinning due to their being weightless.
This article was written by Applemore College's own Eco Committee reporters, Jane and Lauren. Well done girls!