Resources
Resources for 'doorways' or topic areas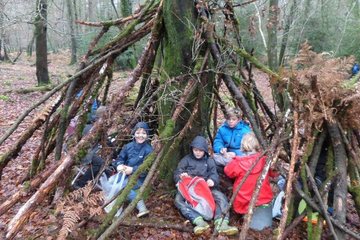 Eco-Schools have a range of freely available lesson plans at http://www.eco-schools.org.uk/freeresources.
Resources for this section of the Sussed in the Forest website are being added as the project develops.
The Pod is an interactive website for teachers and Eco-Coordinators. It provides high quality cross curricular teachings resources, activities and games as well as a place to share ideas and showcase your work. The Pod works in collaboration with Eco-Schools England to ensure all activities will help a school progress through the Eco-Schools process.
Inspiring a generation to re-think, re-design and build a positive future. Free resources for primary, secondary and higher education, with a focus on the circular economy concept.
Start is a charitable initiative set up by HRH The Prince of Wales in 2010, with a mission to inspire people to start living more sustainably.