Applemore prepare to 'Love Where You learn'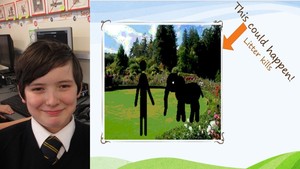 Applemore prepare to 'Love Where You learn'
Published on 2016-02-05 by Gill Hickman
Applemore College Eco Committee want to praise people for doing the right thing - putting litter in the bin, through their 'Pride Not Punishment' campaign. The Eco Committee have developed some slogans for their litter campaign – linking with the Clean for the Queen slogan "Love Where You Live", they have decided that "Love Where You Learn" fits very well with our school community. Patrick Western, a Year 8 member of the team, says it is all about taking pride in your school and what we actually have at Applemore College.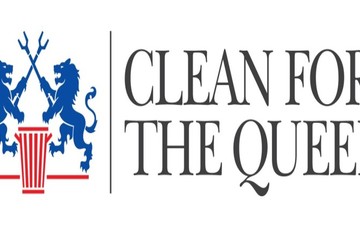 As part of a presentation to the student College Council about the work of the Eco Committee and their focus on litter, Patrick developed an animation about the impact of dropping litter. Patrick says "it took a long time to create the characters in the animation, but I wanted to show that even though the human pats and makes friends with the elephant, when the human drops litter, the elephant dies. Littering kills".
The Eco Committee are busy meeting with experts to gain support and ideas about how to involve the whole school community in keeping the college tidy. Their ambitious aim is to have >75% of students in school to pledge to 'Love Where You Learn'.
The students are not only spreading the word about litter, but taking action too. Summer Risbey, the Eco Committee's Ambassador for Litter, is leading a small team of litter pickers who, working closely with the site management team, have already started to collect litter around the college, even in the recent bitter winter temperatures!
Outside school, the message is getting out too. Patrick talked about being on the Applemore College Eco Committee and the litter campaign to Councillor Peter Armstrong whilst on a recent bus trip to a pantomime in Bournemouth. Councillor Armstrong, who is the Litter Champion for the New Forest District, was so impressed with what he was hearing, that he visited the Eco Committee in school, and as a result, an Applemore College Clean For the Queen litter pick has been organised to take place on 4th March.