Applemore's Rocket Science seeds have arrived!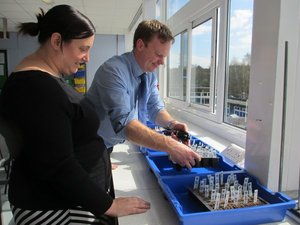 Applemore's Rocket Science seeds have arrived!
Published on 2016-04-18 by Gill Hickman
The eagerly anticipated day had finally arrived; the day the rocket seeds from space landed at Applemore College. The school had read the instructions and prepared as much as they could. Now it was up to Commander Hearmon to open the red and blue packs and get sowing!
Sowing was carried out with precision and accuracy. A fairly standardised sowing method was employed and seeds were watered with equal volumes of carefully measured water. NO guesswork here.
Finally the Year 7 class could stand back and admire their handiwork; 100 seeds marked R1-R100 and another 100 seeds marked B1 - B100.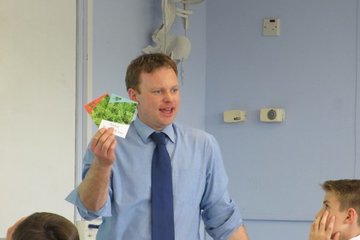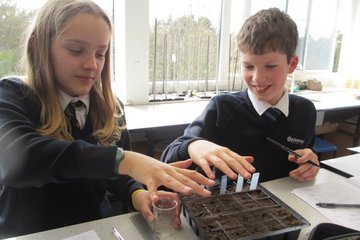 Next task was to randomise the trays: this is real ROCKET science! The trays were left in the window where they make an impressive sight, and students will take measurements over the next six weeks.