Breamore's Healthy Schools Week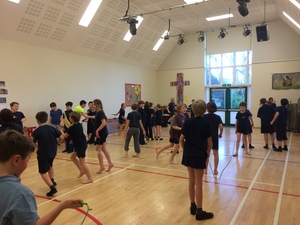 Breamore's Healthy Schools Week
Published on 2016-01-15 by Gill Hickman
A major focus for Eco-Schools, Healthy Schools takes in all aspects of physical and mental health. Several of our schools have a Healthy Schools Award, something that very much counts towards Eco-Schools accreditation. Breamore School chose the second week of the spring term for their Healthy Schools Week and embraced it with customary enthusiasm. Children learnt about food groups, about healthy food and 'bad' food and a little about food in other countries.
Children enjoyed talks on food and participated in a smoothie making session using a stationary bike loaned from the New Forest Food Challenge. They learnt about the energy in the form of fat and carbohydrate in junk food by burning food items and measuring its energy output.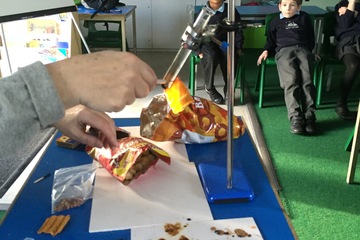 They made a visit to Waitrose Salisbury and much enjoyed learning about healthy pizzas.
There was too, an emphasis on exercise. They learnt about outdoor physical fitness and a great week ended in a non-stop 'Skipathon' in which all children took part.