Pennington Junior Plant a Wildflower Meadow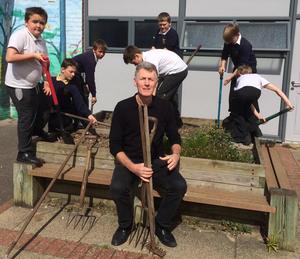 Pennington Junior Plant a Wildflower Meadow
Published on 2015-04-24 by Gill Hickman
PJS were lucky enough to receive a box of small gardening hand tools and a number of rakes, spades, forks and hoes from Tools for Self Reliance. This great organisation refurbishes tools for the developing world and has its national headquarters in Netley Marsh outside Southampton.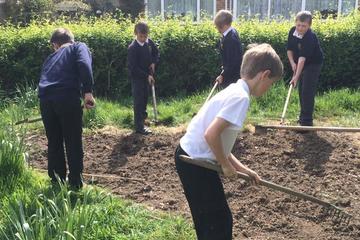 The tools meant that children were able to make light work out of preparing a seedbed in the lumpy ground and they set to the job with gusto PJS' girls were at a football tournament so we kept one of the free Grow Wild seed packs for them to sow on their return.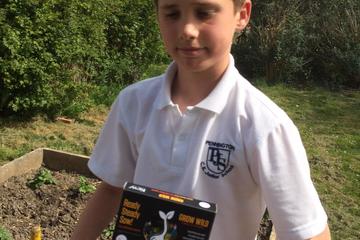 Watering followed raking, and seeding followed watering! This is a small area so pupils were able to sow quite densely with Meadow in My Garden bee mix and cornfield annuals. More watering, raking and stamping in followed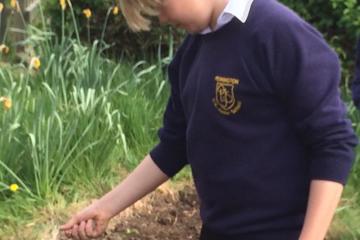 . Finally pupils inspected the ground. Were there any gaps? These were duly filled.
Everyone was delighted that the first rain for several weeks arrived on Friday night. These seeds stand a great chance of success!