Ringwood School's Recycling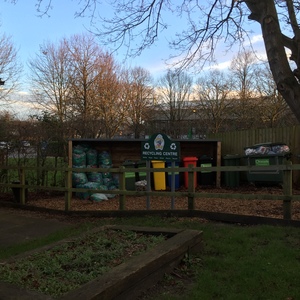 Ringwood School's Recycling
Published on 2016-01-14 by Gill Hickman
Ringwood School collected about 50 printer cartridges for recycling. While some recycling firms still offer cash for cartridges in recent years many firms stipulate rules that constantly change and that make things difficult! Thus recycling printer cartridges have become problematic for schools. New Forest Transition will arrange the removal and recycling of ALL printer cartridges but there will be no cash prize. Thanks to Ringwood School for donating and disposing of cartridges the ethical way.
Ringwood School has recycling down to a fine art. There is a great recycling area that is now under cover. A huge range of goods are recycled or repurposed and poster board in the recycling area explains all. The same poster is displayed in tutor groups so students are aware of what can be recycled and why it's important to do so.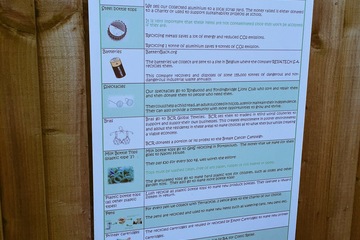 Sorting items and maintaining order in the recycling area is not easy and the large team of thirty or so students who undertake this work are to be congratulated. The challenges include spotting steel amongst the aluminium, keeping bottle tops in order and removing unwanted items from collections.