RSPB BIRDWATCH at Milford Pre-School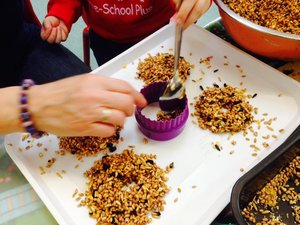 RSPB BIRDWATCH at Milford Pre-School
Published on 2016-01-29 by Gill Hickman
Sarah Rix explains that RSPB BIrdwatch at Milford Pre-School was not a one off event and writes...
At Milford Pre-School, we ensured all the children had a chance to bird watch by watching the birds in our garden and going out to the fields, over a period of three days. We went outside armed with clipboards and binoculars, just like proper twitchers!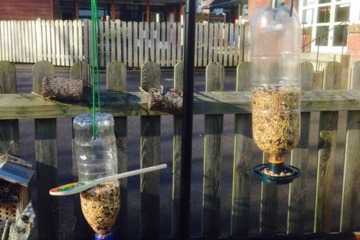 The children recognise our sparrows: we have plenty on our feeders and they are using our boxes already to prepare nests! We regularly feed them wild bird seed, and make various types of feeders such as fat balls and seed sticks. The photos show us making bird cake and birdsticks. We made these by smearing honey on the sticks then dipping them in birdseed!
At any one time, the highest number we watched was 9 sparrows. We also saw 6 pigeons, 12 seagulls and two robins. Out on the field we watched 7 pied wagtails and 3 crows. We were also excited to see 2 pheasants - not turkeys as some of the children thought! Sadly, no returning swallows yet, but hopefully soon.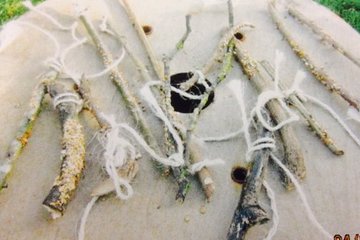 We filled in the online form for RSPB with the highest number of each species we counted on one day.
Although not Birdwatch, we will repeat in the spring and summer just for ourselves. The children enjoy looking out for the birds and counting them. Great activity for encouraging proper identification of birds and for experimenting with different varieties of feeders.