Waitrose Grow and Sell help PJS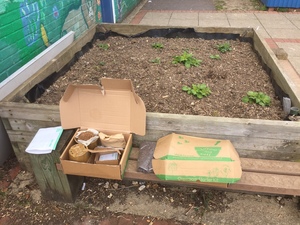 Waitrose Grow and Sell help PJS
Published on 2016-04-20 by Gill Hickman
Waitrose will sell wonky carrots and knobbly potatoes grown in local schools under a new national scheme backed by gardener Alan Titchmarsh. The supermarket's new 'grow and sell' initiative aims to encourage green fingers in 7- to 11-year-olds across the UK by helping them grow and sell their own produce.
Every Waitrose branch in the UK will work with four local primary schools who will each receive a seed kit. The kit is designed to get school vegetable patches up and running, and includes seeds, equipment and step-by-step growing instructions. Later in the summer, the branches will invite the schools to sell their home-grown produce outside the store.
Schools will also be able to receive additional seed kits' through the in-store Waitrose community matters scheme, where customers can support a local charity by dropping a green token into the relevant perspex box. It is hoped that the scheme, run in association with the Waitrose farm on the Leckford Estate, will reach over 100,000 children.