Walhampton's Sustainable Tree Management and Maintenance Plan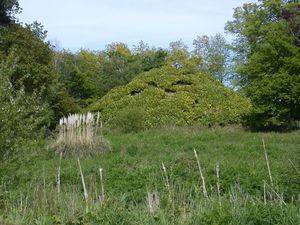 Walhampton's Sustainable Tree Management and Maintenance Plan
Published on 2014-12-15 by Gill Hickman
Walhampton School, like many schools within the New Forest National park, has excellent woodlands. David Hill has now created a 10 year plan for the management and maintenance of the trees.
They have identified all their trees and recorded species names, and they have noted significant specimen trees and veteran trees. Checks are being made on the health of each tree and there is due regard for safety.
The management plan acknowledges the need to control non natïve invasive species such as rhododendron (pictured) and to enhance the site's potential for wildlife habitats.
The school has a biomass boiler and already coppices some woodland. Ultimately they would like to use their own wood for the boiler - a truly sustainable energy source!