New Forest Small School: repurposing plus!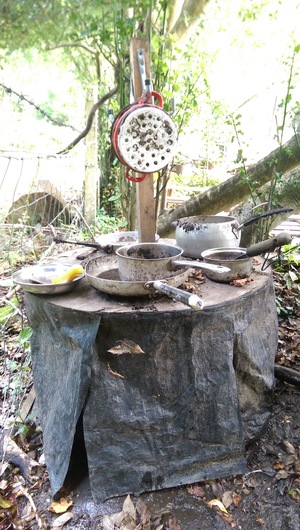 New Forest Small School: repurposing plus!
Published on 2016-02-09 by Gill Hickman
New Forest Small School are one of the most creative of our schools. They are also amongst the most ethical and environmentally aware. They love making great things using anything they can find; recycled, foraged or second hand. The photo here (of the mud kitchen) is just one of many examples of imaginative thinking at Small School. This article shows that the school is a shining example of how repurposing rather than buying new can work.
Just look what Scrapstore membership brings too! Several of our schools use Scrapstores. They take scrap materials donated by local businesses and sell them very cheaply on to their members for use as craft and play materials for local children.
Small School uses Scrapstore Waterside who say, "To a child a plastic bottle can be a powerful spaceship, a cereal box a skyscraper and a pile of rubbish the building blocks of something amazing."
Next to come: robots - working robots - made from old radios, CD players and even cassette players!
If you don't know Scrapstore, give this one at Totton a visit and see what you've been missing! Check the website for opening times: times are erratic as the store is totally run by volunteers. http://www.watersidescrapstore.co.uk/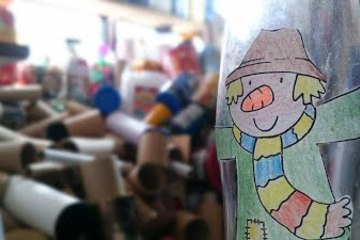 This downloadable pdf provides a host of ideas from New Forest Small School that should inspire others. Crafts and DT at Small School