Latest Blog Articles
Welcome to the blog. It celebrates the many small steps of the schools aiming to become more sustainable via the 'Sussed in the Forest' project. It is these 'small steps' that children often recall years later when they've left school. Most of these schools started from nowhere, with no history of education for sustainability so we hope that you are inspired by their work. This is not a race: it may take a school three years to obtain a Green Flag or a Roots and Shoots award, but we really hope that schools enjoy the journey! A child has one chance in education so that journey is critically important.
Listing posts about Ringwood Academy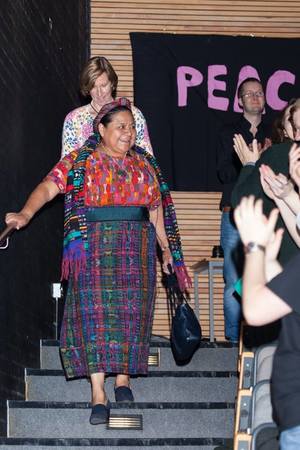 Published on 2016-03-13 by Gill Hickman

Rigoberta Menchú Tum was the Nobel Peace Laureate in attendance for Peace Jam 2016
More »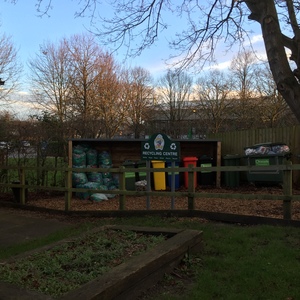 Published on 2016-01-14 by Gill Hickman

Big Time Recycling at Ringwood
More »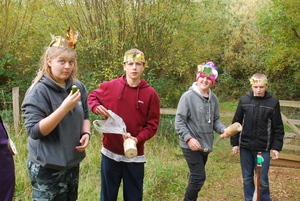 Published on 2015-10-16 by Gill Hickman

Ringwood Academy students enjoyed a rare opportunity to enjoy learning outside the classroom in the form of Forest School training
More »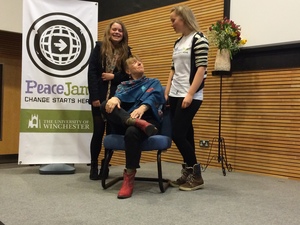 Published on 2015-03-07 by Gill Hickman

Two Ringwood students spent an amazing weekend at the University of Winchester where they met Nobel Peace laureate Jody Williams
More »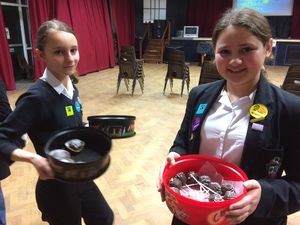 Published on 2015-02-27 by Gill Hickman

The school's Fairtrade group hosted a lovely evening and were supported by Timber, Sainsbury, Waitrose and the Cooperative
More »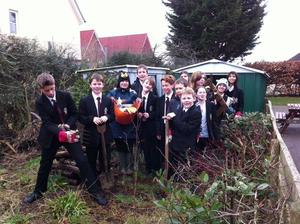 Published on 2015-02-16 by Gill Hickman

Newts are more fun than sheds!
More »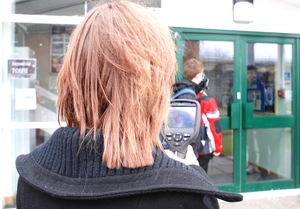 Published on 2015-02-05 by Gill Hickman

This report written by a student at Ringwood School gives a great account of the energy group's actions during January and february
More »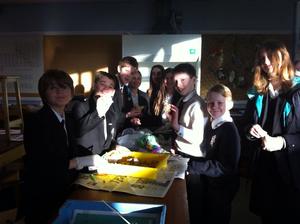 Published on 2015-01-14 by Gill Hickman

Students make fatballs to feed up birds in advance
More »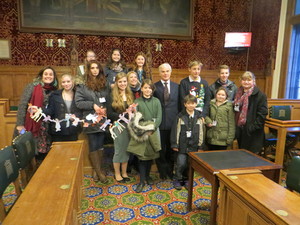 Published on 2014-12-16 by Gill Hickman

Students from three Green Flag schools, Ringwood, Lymington Junior and Wildern, met Desmond Swayne MP in Parliament to present their projects in the developing world
More »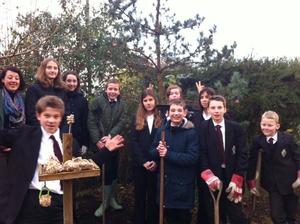 Published on 2014-12-11 by Gill Hickman

Clearing an overgrown site
More »